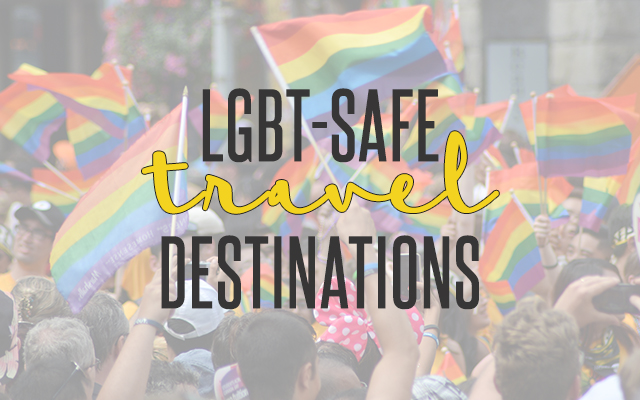 LGBT Safe Travel Destinations
There are many cities around the world that welcome and embrace the lesbian, gay, bisexual, and transgender community. These cities have, in fact, improved and grown economically by attracting one of the most powerful and important social groups of the 21st century. I could take a lot of time and talk about the different Pride parades you could experience, but I'd like to take you on a different journey, and talk about some of the other experiences you can have at these various destinations. The list is long, but hopefully, educational! Happy reading, and happy traveling my friends.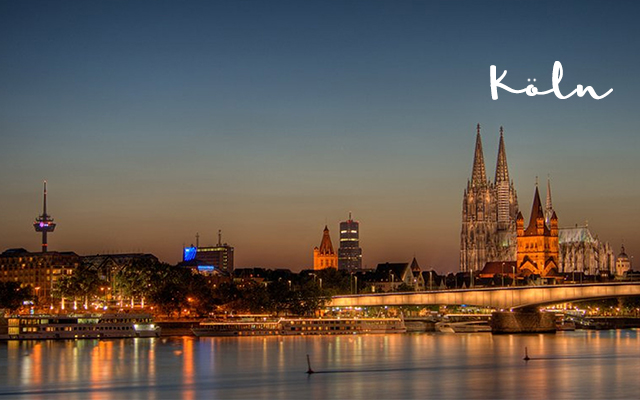 Köln, Germany (pronounced, and often spelled, "Cologne")
Cologne is the gay capital of Germany, with 1 in 10 people attracted to their own sex. The residents here are down to earth, a bit cheeky, chatty and open-minded, with a positive outlook on life. For the LGBT traveller, there's lots to see and do – depending on when you visit of course.
Badehaus Babylon
If you're looking for paradise on Earth, you've found it. This bathhouse is one of the most beautiful in all of Europe and the best thing is… It's BOYS ONLY! Enjoy a different adventure every single evening, including fetish nights, Finnish sauna nights, and foam parties. Entry is only about 20 euros, which gets you pretty much everything you need to enjoy yourself. Skivvies optional.
Station 2B
Being Germany's largest gay club, the "Station" is a popular destination for all the pretty boys in town. It's well known for its weekly events, including the weekly naked party… Don't forget, you're in Europe – so you're going to see a lot of crazy stuff!
Bruno's
Head to Bruno's for all your soft, and hardcore needs. Specializing in men's wear, and men's accessories, the knowledgeable staff here won't steer you wrong. Even though there are several similar shops in Cologne's downtown area, Bruno's is the only place where you can shop for toys and apparel at the same time. Trust me, it's worth the trip.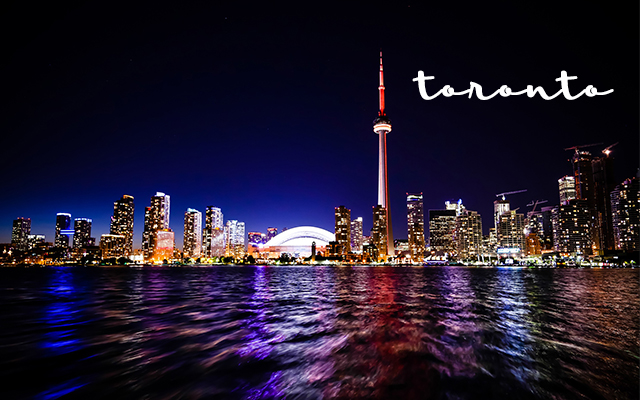 Toronto, Canada
Hallelujah! Let's head to Church – Street, that is. Toronto's Church-Wellesley Gay Village is world famous for its terrific night-life, inclusive community center, and fabulous restaurants. Toronto is actually one of the few cities that has two gay villages. The Gay Village at Church and Wellesley has everything a gay traveler could need or want: bookstores, LGBT-owned accommodation, queer theater, and gay bars catering to all flavours and tastes. The Queer West Village is edgier, with funky restaurants and a number of queer-ish mixed bars. As you can plainly see, Toronto has a lot to offer you and your group of wanderers.
Hanlan's Point
Toronto's clothing optional oasis! Take the Hanlan's Point ferry out of Toronto at the foot of Bay Street at Queen's Quay, then walk about 15 minutes up the paved path. This nude beach can then be reached by taking one of the wooden paths through the brush out to the coast.
Out on the Street
Three floors of gay shopping! Out on the Street offers everything from clothing to sex toys and fetish wear for both men and women.
Buddies in Bad Times Theatre
This is a professional theatre company dedicated to the development and presentation of queer theatre. Over the past 30-something years, it has evolved from a small production company into the largest facility based queer theatre company in the world.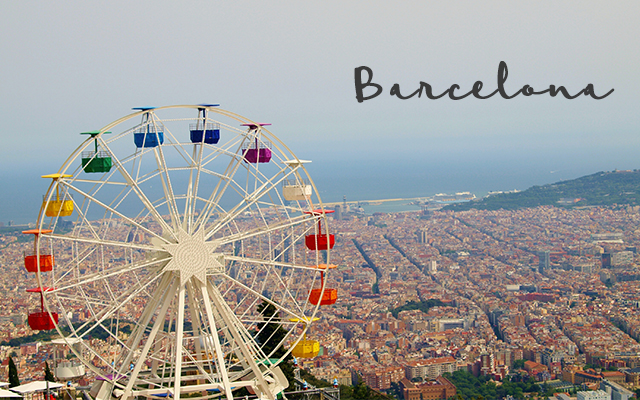 Barcelona, Spain
A huge gay scene, fabulous sandy beaches, and stunning historical sights make Barcelona one of Europe's most popular gay destinations. The "gay" area is called L'Eixample (pronounced L'eye-sham-play) and is north-west of the center of town. The gay Barcelona scene is lively and there's plenty of variety. It has everything you'd expect from a major city's gay scene, but with the added bonus of bronzed Spanish hunks all over the place. Yum.
Mar Bella Beach
Whilst known as Barcelona's only nudist beach, Mar Bella attracts as many gay sunbathers who prefer to keep that tackle undercover as those who are happy to let it all hang out – so there's no pressure either way—though, if I'm being honest, I really hate getting tan lines…
Nightbarcelona
Barcelona definitely doesn't have any gay bar shortages, but Nightbarcelona (formerly known as "Nightberry") is a popular cruise bar with video screens featuring movies to get you and your friends in the mood to use the dark rooms and private cabins in the back. There are regular special events and cheap drinks to enjoy with a clientele of all ages.
Sauna BRUC
This award winning sauna is popular with the more mature crowd, as well as the bear community and men who may have a little more to hang on to (holla!). No one feels left out at this beautiful, state of the art bath-house. Prices for drinks and snacks are very reasonable as well.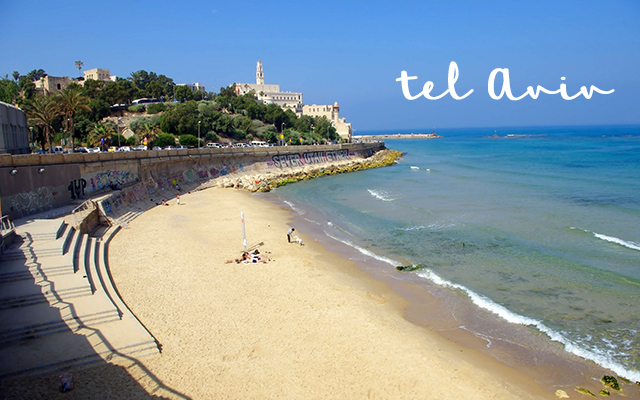 Tel Aviv, Israel
Surprised? Me too! I had no idea Israel was so LGBT friendly. Apparently, Israel is the most gay friendly nation in the Middle East. There are over 18,000 gay and lesbian households in Israel, and over 3,000 children are raised by two fathers or two mothers. Tel Aviv has the second fastest growing gay family population in the world, with hundreds of workshops and conventions that take place in the city, as well as dozens of professionals specializing in the needs of LGBTQ families in Israel.
BoYling @ Chich Beach
Welcome to the quintessential gay summer dance party in Tel Aviv taking place from April through to October, with live Dj's, sexy guys, cool drinks, upbeat music, and a wonderful breeze. The party is held every Saturday night at the Cabina bar at Chich Beach (also known as "Gordon" beach". The party starts BoYling at 10pm.
Sauna Tel Aviv
Since opening in May, 2015, Sauna Tel Aviv has become the most popular gay sauna in the city. It boasts world class facilities, featuring a jacuzzi, wet and dry saunas, dark rooms, hot and cold showers, a large bar, smoking area, dance floor, and 21 private cubicles.
Pink House TLV
Looking for a good, reasonably priced place to stay in Tel Aviv? Pink House is an urban gay B&B located in one of Tel Aviv's most exciting neighborhoods, and just a 10 minute taxi ride away from the Hilton Gay Beach. All 6 rooms have air conditioning, flat screen TV, DVD player, and free WiFi. A continental breakfast is available at the cafe next door.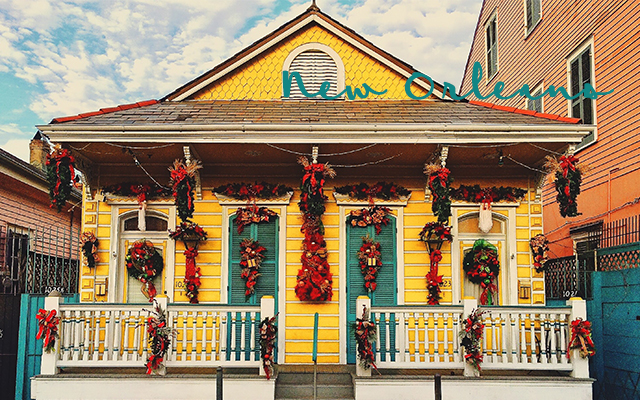 New Orleans, USA
How can I explain how insanely queer this city is? I'll try my best… Breaking down roles, re-creating identities, writing our own stories, and celebrating the uniqueness of our culture is ingrained in the essence of New Orleans. The city is incredibly diverse; the culture of the city grows out of African and Caribbean, French creole, German, and Spanish influences. There's a thriving young queer and trans population, and the African-American LGBT community may be one of the largest in the U.S.
Krewe de Vieux
Krewe de Vieux is a hypersexualized, satirical parade through the French Quarter; it's definitely the most overtly queer event of the season, taking place two weeks before Mardi Gras.
Oz
If you're looking to dance till the sun comes up in New Orleans, Oz is the place to go. The dance floor is open to the second story, leaving the balcony around most of it to check out the boys from above. Don't be fooled, Oz's music does in fact turn down and gives way to some of the best shows on Bourbon Street.
Burgundy Bed & Breakfast
Gay-owned and operated, and only a 20 minute walk to the French quarter! 90% of the architecture is original, as well as the beautiful interior – appealing to the interior designer in all of us.
A very important note about safety in New Orleans: While I wouldn't want to deter you from visiting this gorgeous city, New Orleans is notorious for crime. If visiting, please do not wander off alone. Travel in groups, be aware of your surroundings, and don't get too intoxicated to find your way home.
A very important note for our transgender and gender non-conforming friends: Bathrooms can be an issue in New Orleans. Take a friend with you for safety.
Comment below or follow us on Twitter @AllMaleDating and let us know about your good (or bad!) travel experiences!