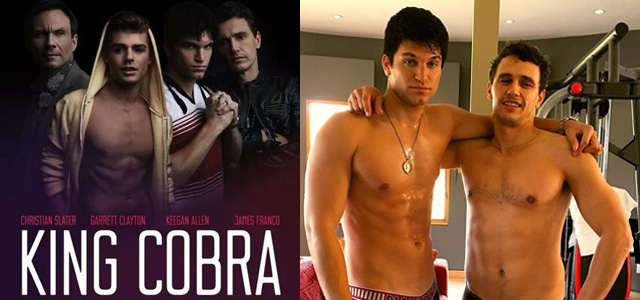 On October 21st, "King Cobra" is set to be released and has already generated controversy and interest. The film already premiered at this year's Tribeca Film Festival and now the rest of us can enjoy it. "King Cobra" is a drama that focuses in on the world of gay porn. It follows an inexperienced and naive male character (Garrett Clayton) who's determined to make it big. After assuming the alter ego, Brent Corrigan we see what happens when warring porn producers fight over this emerging star.
King Cobra is actually based on true events. The movie is set in 2006 and also features James Franco and Christian Slater. Its a rare glimpse into the darker side of pornography but the focus on gay porn is what grabbed our attention.
Check this flick out for yourself. King Cobra is set to release on October 21st.  Is it a good date movie? That depends on your date but we'd say yes.