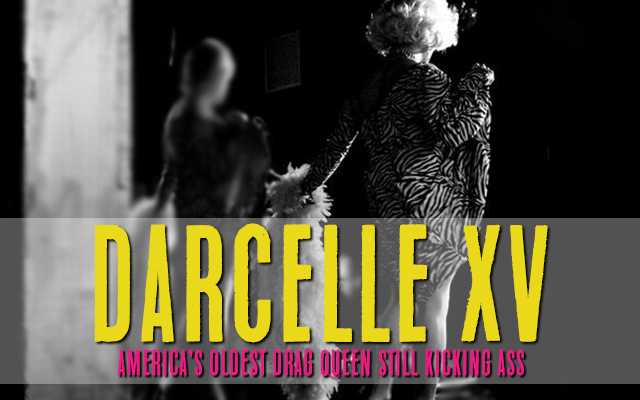 Walter Cole (b. 1930) was a closeted gay man living in Portland, Oregon. He had spent his twenties serving in the military, after which he moved to southeast Portland with his wife and two children. After his stint in the military, he opened up a coffeehouse near PSU called Caffé Espresso, which he later relocated and expanded to include a jazz club called Studio A.
The year was 1967. He had since purchased a tavern in northeast Portland called Demas, which would eventually become Darcelle XV Showplace. One Halloween night would change the course of Walter Cole's life forever.
It all started in his friend Roxy Neuhardt's apartment. The pair were dressing for a Halloween costume party that would take place at the hotel where Roxy worked as a dancer. He convinced Walter to go in drag, and had invited him over before the party to put the finishing touches on his friend's outfit. Over the course of two hours, Roxy carefully and skilfully painted the face of his companion, who was—at the time—still in the closet. As Roxy finished up Walter's makeup and helped him into his dress, neither of them fully realized the massive personal change that was about to take place for Walter Cole. He was 37.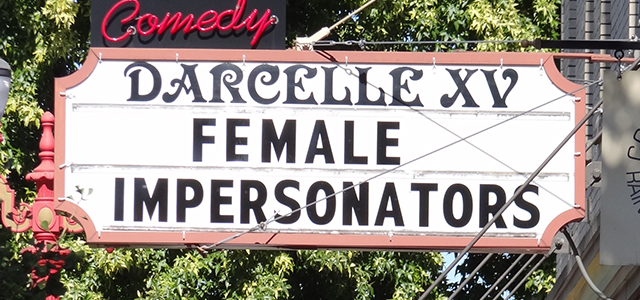 By 1969, he had developed the "Darcelle" persona (naming her after the B-list French actress and stripper Denise Darcel) and had come out as gay. He left his wife and began a relationship with Roxy Neuhardt, though he remained legally married. He continued to have a relationship with his children as well; it was strained but remained intact.
During the 1970s, the club became a popular destination for drag performers. Darcelle XV Showplace has been host to the longest-running drag show on the West Coast, and in 2011 a reporter called Darcelle the "unofficial welcome wagon" to Portland.
Darcelle's personality was completely different from Walter's; she could do anything on that stage and totally get away with it. Walter, conversely, was a careful and occasionally timid man.
"Darcelle is glitz, glamor, and comedy—overdressed, over-jeweled, and with hair way bigger than it should be."

—Walter Cole, VICE Magazine interview 2016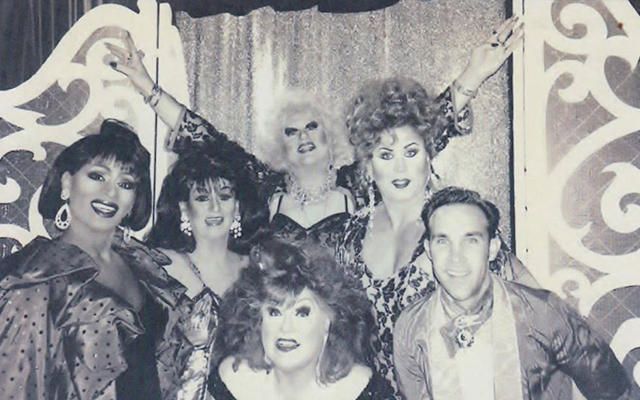 Over four decades later, Walter is still gracing the stage and kicking ass as the oldest female impersonator in the country. In 2010, Darcelle served as grand marshal of the Portland Rose Festival's Starlight Parade and received the city's Spirit of Portland Award. That same year, his memoir, entitled Just Call Me Darcelle, hit shelves. His collaborator for the book, Sharon Knorr, also served as director of Cole's 2010 one-person show of the same name.
He is still with Roxy, over 45 years after that fateful Halloween in 1967.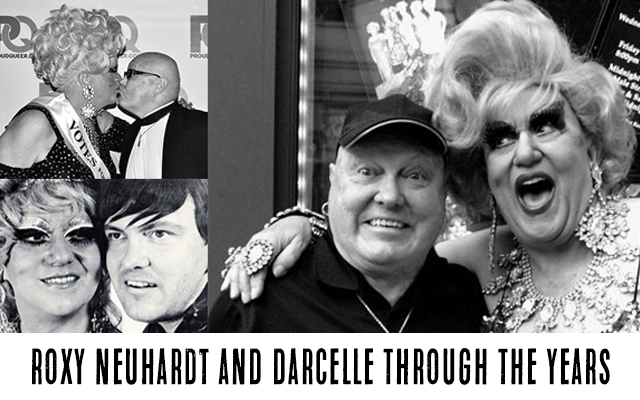 Have you been to Portland to check out Darcelle's show? Comment below or tweet us at @allmaledating